Our viewers have asked for the delicious Yolklore Frittata recipe we recently featured. Here is the recipe. We hope you enjoy it.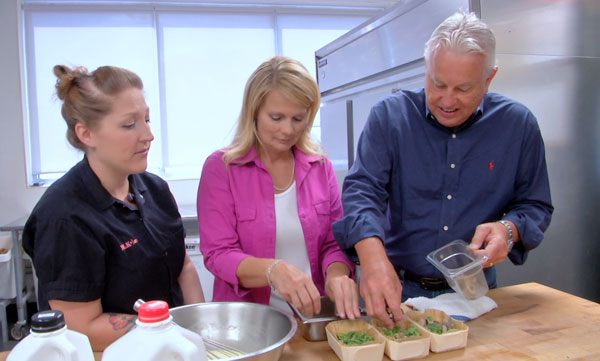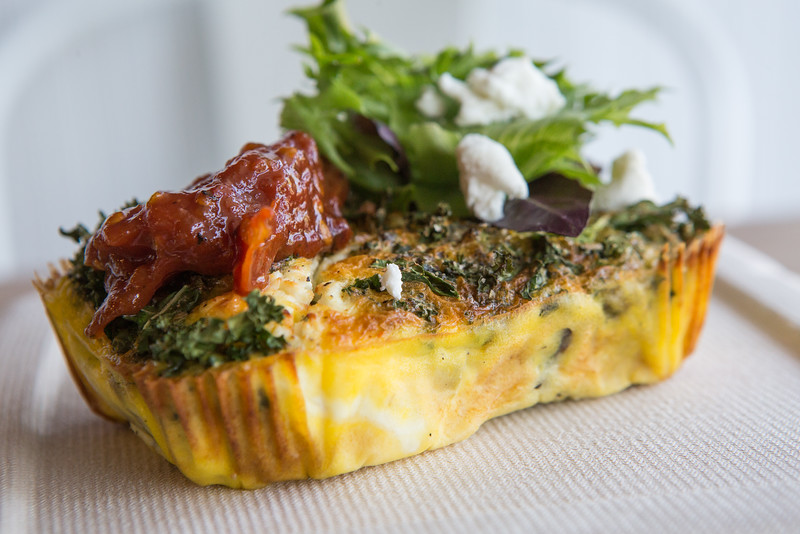 Frittata Ingredients
6 Whole Eggs
3/4 Cup Whole Milk
3/4 Cup Heavy Cream
1/2 Cup Mushrooms, Chopped and Sauteed
1 Cup Kale, Chopped
1/2 Cup Arugula
Salt and Pepper To Taste
1 Ounce Goat Cheese
1 Ounce Tomato Jam, recipe below
Blend eggs, whole milk, and heavy cream until smooth. Arrange mushrooms and kale in desired baking dish. Cover with egg mixture. Bake at 350f for 20-30 minutes or until eggs are just set, not liquidy. To assemble: top with goat cheese, tomato jam, and arugula.
Tomato Jam Ingredients
1 LB Tomatoes
2 Ounces Honey
1 Ounce Lemon Juice
Salt and Pepper To Taste
1/4 Teaspoon Chili Flake
Combine all over medium heat in stock pot. Bring to a boil. Blend in blender or with immersion blender. Return to pot and allow to simmer 1 hour or until reduced by 1/2. Keep refrigerated.