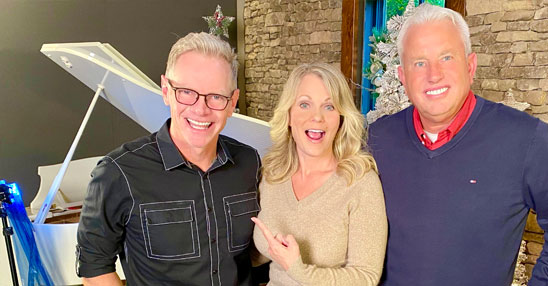 Steven Curtis Chapman joins Jann and Rodney
Hear Steven Curtis Chapman talk about the inspiration behind his latest song, "Peace on Earth" with Jann and Rodney. The official release of "Peace on Earth"  is pending. Check back here for details on where you can download it.
And while you're here, check out Steven performing his hit "Christmas Time Again" for the show.
Join us as the power of music carries the spirit of Christmas all across America!